Jonathan Radow, Chairman, CEO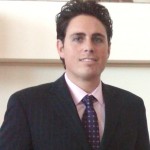 Jonathan Radow knew from a very young age that he wanted to be an entrepreneur. Jonathan attended the University of Arizona for three years of college and was a member of the Pi Kappa Alpha Fraternity.  Jonathan then transferred to Arizona State University to finish.  His first business endeavor was opening one of two tanning salons in North Scottsdale.  From there, Jonathan got his Real Estate License and opened his second tanning salon all by age 23.  Jonathan lives by the best values and morals both in business and his personal life, which has allowed him to make an eclectic and amazing group of like-minded, goal oriented friends and business associates from all over the world.   Jonathan strongly believes that the greatest learning experiences come from times of failure or hardship if you just stay strong and keep your eyes open you will be the first one ready to take advantage of an opportunity.  Jonathan, the Chairman/CEO of BMSS, has surrounded himself with an extremely accomplished and intelligent group of people that make up an incredible Board of Directors.  This Board of Directors has endless experience, ideas, and knowledge that helps BMSS make the smartest business decisions, and keeps us on the most creative and exciting path while still staying focused on increasing the company's bottom line in all of our divisions.  Jonathan believes strongly in philanthropy and has helped raise money and worked with JDRF, Breast Cancer Awareness, Larry Fitzgerald's Foundation, and is also on the board of Directors for the Crohns and Colitis Association (CCFA.)
Arthur Radow, President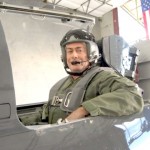 Arthur Radow MD is a physician and entrepreneur.  Before his long career in medicine, he obtained his engineering degree from SUNY Stony Brook.  He worked at NASA and did biomedical engineering.  His medical career dates back to the early developmental days of CT and MRI.  His group Arizona Medical Imaging is one of the premier groups in Arizona for over 30 years.  Dr. Radow was VP of Healthware Innovations one of the original radiology information systems developed. He was Vice President of Colourcomp an  innovator in desktop publishing and color printing.  Besides being the managing partner of AMI, he is the past President of Arizona Radiological Society.  His hobbies and pastimes include community service, philanthropy and aviation being a longtime pilot.
Christopher Karas, Director of Real Estate
Christopher Karas is an expert in the luxury real estate arena.  He specializes in the high-end residential market in Paradise Valley, Scottsdale, Biltmore, and Arcadia areas of Phoenix.  He has a personal and professional passion for real estate, as passion sparked by his experiences in the industry at the beginning of his career.  Mr. Karas is well known and well respected among his colleagues and peers, a number of who describe him as filled with integrity, honesty, energy, and on-point market knowledge.  Mr. Karas is proud of his affiliation with Russ Lyon Sotheby's International Realty for a number of reasons, including the fact that the firm offers clients access to a wealth of worldwide marketing clout.  Christopher Karas graduated from the University of Arizona, and he and his wife Jennifer are active members of Paradise Valley and Scottsdale's civic and philanthropic communities. Mr. Karas is also a current member of the Scottsdale Active 20/30 Club, a non-profit Club that draws the community together to raise funds for and to educate people about the financial, medical, and emotional needs of Arizona's children.  He recently served as the Nite Flite Chair of the Club's golf tournament, which is one of the organization's largest fundraisers.
Alison Matthews Radow, Chief Creative Officer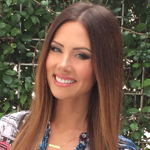 Ali Matthews Radow has always had a passion for the arts, along with an entrepreneurial spirit. She knew that she was destined to have a business in the design industry, involving one of her favorite things– clothing. Ali was born in Toronto, Ontario and raised in Scottsdale, Arizona. She grew up with a love for painting and drawing, as well as an affection for all things sartorial. Little did she know, her childhood days of sketching portraits & clipping graphics from fashion magazines would lead her on a path towards her ultimate career ambitions. She attended Arizona State University, where she studied Communication and became a member of Kappa Alpha Theta. Her involvement with her sorority introduced her to dear friends, and ultimately became a key piece in connecting the dots in her occupational path. Influenced by members of her family and fellow female entrepreneurs, Ali knew that creativity needed to be involved in order to be happy both professionally & personally. At age 24, Ali started her first business venture in the apparel industry. This venture included a nationally sold clothing company geared towards the Greek sorority market. Ali soon realized that the corporate world was also in need of fashion forward clothing with a fresh perspective. She then utilized her knowledge to help BMSS create their first clothing & promotional product division, 224 Apparel. For Ali, the expansion of 224 Apparel over recent years has been nothing short of a dream turned reality. Ali enjoys mentoring fellow young women, fine art, golf, and relaxing with her husband Jonathan & their Yorkie, Karma.